This 25 page booklet was produced by the Skehana & District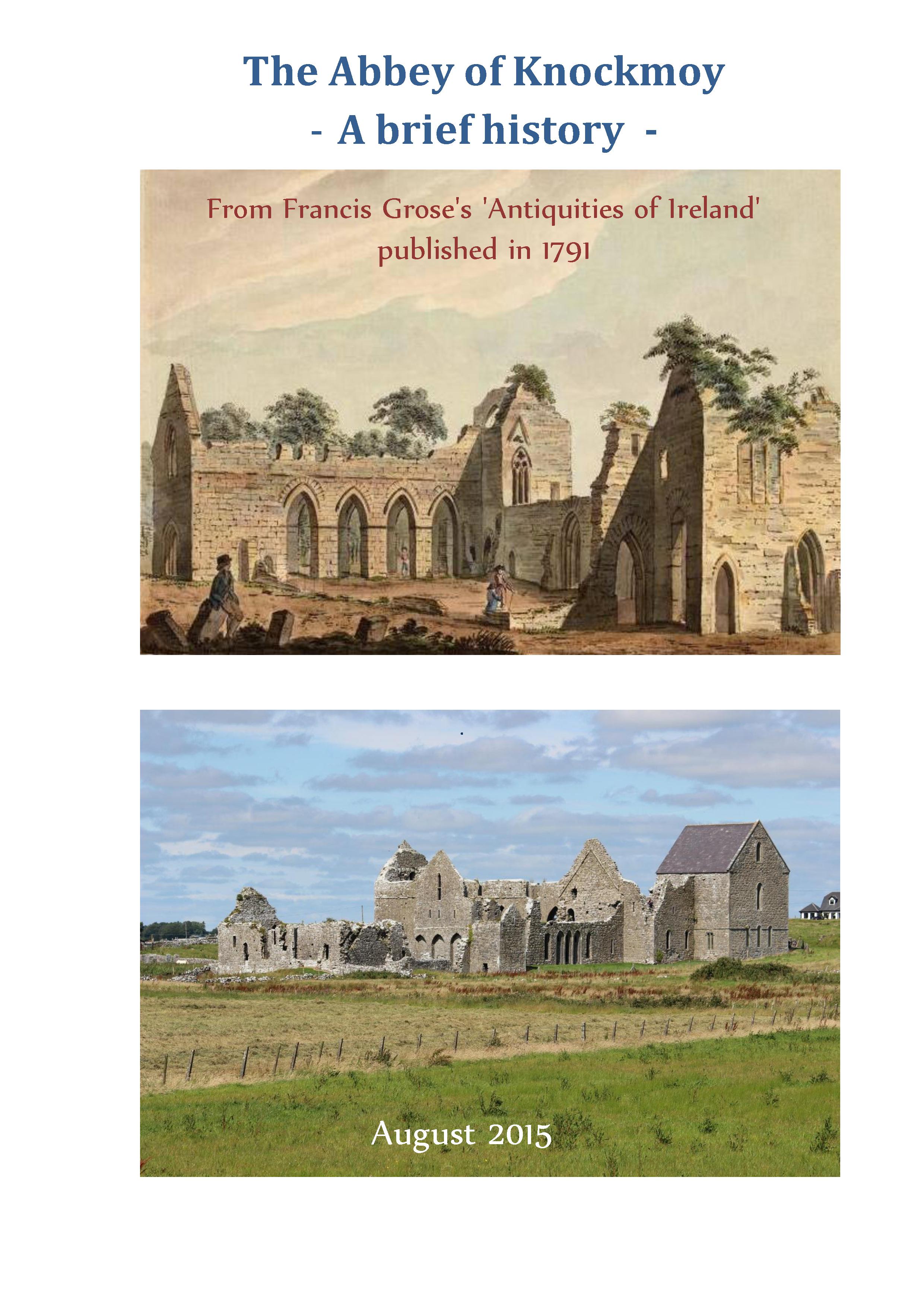 Heritage Group to complement its contribution to Heritage Week 2015.
It outlines the long and hugely significant history of the Abbey of Knockmoy while detailing the key milestone dates. Detailed plans from the earliest years to the current structure, many in colour, are presented for the overall abbey with detailed layouts for seventeen component sections with the abbey itself in addition to detailed descriptions of each.
Caesar Otway (1780–1842), a Protestant clergyman, travel writer, and antiquarian, born in Nenagh, Co. Tipperary was always keen to study and improve the condition of the poorer classes. In his publication A Tour in Connaught (1839), he displays a great deal of humour and sympathy towards those classes as he draws attention to many beautiful localities rarely visited, as well as containing descriptions of places such as Achill, Clonmacnoise and Croagh Patrick. Written in a gentle and cheerful manner, it displays a keen appreciation of the picturesque. The relevant extract relating to the Abbey of Knockmoy is included.
In 1824, the Ordnance Survey was established to survey or map the island of Ireland for the purposes of taxation. As part of the work, local place names were corrected and authenticated. This task was undertaken by the 'topographical' division of the Ordnance Survey. In 1830, the Gaelic scholar and antiquarian John O'Donovan was employed as a field-worker by this body, and other field workers worked under his direction. An extract of O'Donovan's view of the abbey itself and the general Abbeyknockmoy area is included.
The remaining two extracts are from Samuel Lewis' 'Topographical Directory of Ireland' of 1837 and The Parliamentary Gazetteer of Ireland, 1844, and again these two extracts give us a wonderful insight into the views and opinions of the contributors of the time.
Printed copies of the booklet of 'The Abbey of Knockmoy – A brief history' are available at €5 from Skehana & District Heritage Group while you are welcome to download as a pdf, free of charge, from this site.