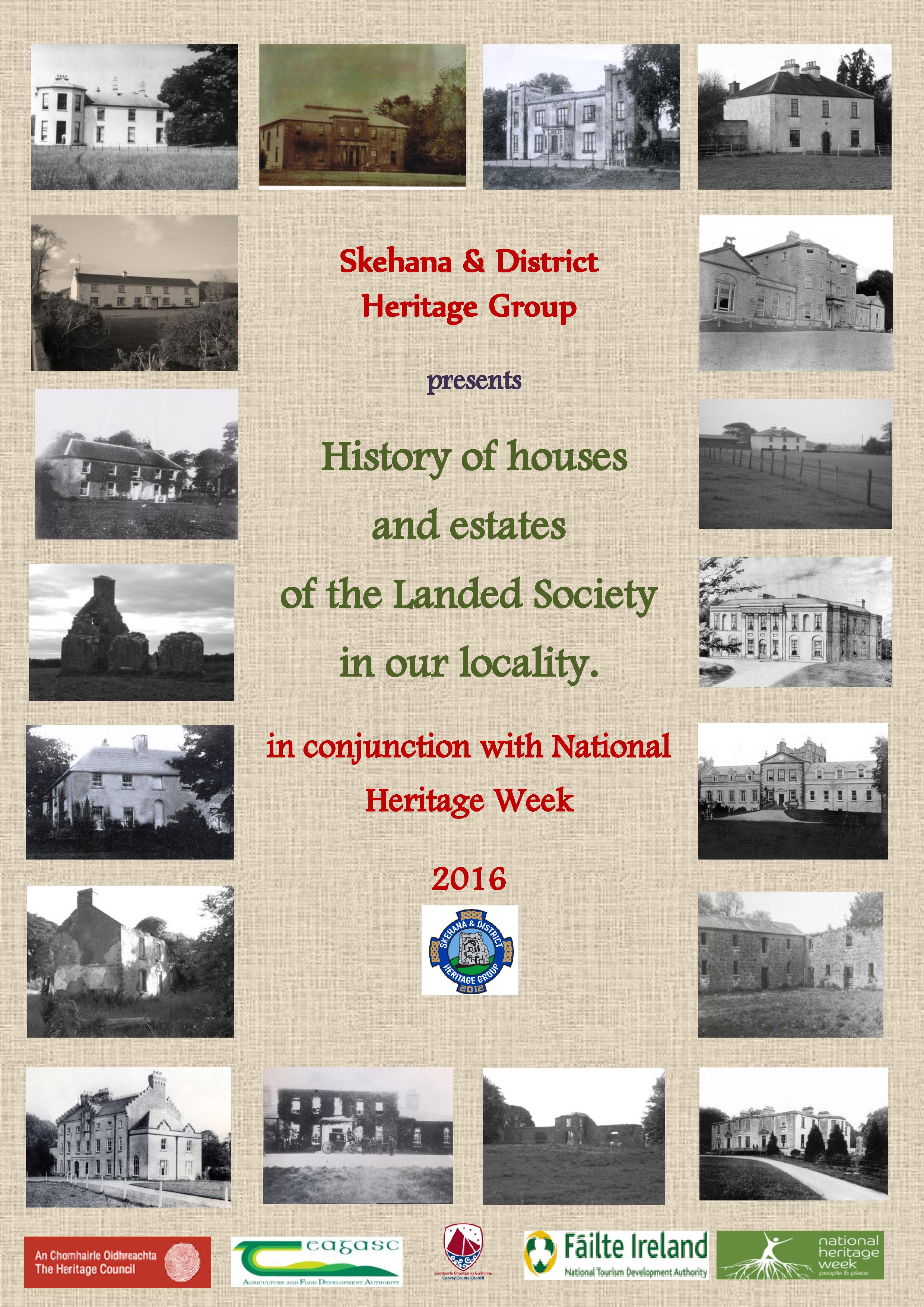 Raising the subjects like 'The Gentry', 'Big Houses and Estates' and 'Landlordism' always generate a certain level of intrigue as well as often getting under the skin of Irish men and women as they always take us back to a period within the 800 year occupation of Ireland. However it is also important to remind ourselves that these are a part of our history that simply cannot be reversed or erased from written word or our memory – they, as part of our history, have in some way shaped what we are today. It is equally important to remember that these buildings were in many situations engineering and conceived by Irish people and were, in virtually all cases, constructed by Irish hands. All of these activities should always serve to remind us of the unequalled talent and skills of our ancestors and of their creativity, ingenuity and craftsmanship.
It is easy to confuse the buildings with the people who resided therein and the difficulty often lies in the fact that it is only the bricks and mortar that survives that serve as an oft times difficult reminder of those individuals and families and what and who they represented. Also important to note is that not all who were associated with the houses and estates of the 19th century were mirror images of each other – many were in fact most generous and helpful in difficult times for Irish people and the complete reverse of those we prefer to recall less kindly.
Many of the buildings that we admire and revere today are from that very same era and again built by the same Irish craftsmen such as Áras an Uachtaráin (a former Viceregal Lodge), Farmleigh House, Muckross House, Leinster House, the GPO in O'Connell Street, Ashford and Dromoland Castles to mention but a few. While the houses of Galway may not have the same significance in national or international terms as these they have, and will continue to serve, as an important reminder of the history of a proud nation – Ireland.
Bound copies of this 41 page booklet are available from the Skehana & District Heritage Group for the modest charge of €5.